No interest, ever. Get your order shipped now and pay in four easy instalments.
NO INTEREST OR FEES
You only pay the purchase price with Sezzle if you make payments on time.
YOUR ORDER IS SHIPPED ASAP
We ship your order just like we normally would if you paid right away.
EASY, AUTOMATIC PAYMENT
Sezzle splits your purchases into 4 payments, automatically deducted from your bank account every two weeks.
You'll go through Sezzle's 1-minute sign up process WITHOUT having to leave checkout. Follow the checkout process and simply select "Sezzle" when you are ready for the payment. We will take you the Sezzle sign up page. Learn more about Sezzle, click here.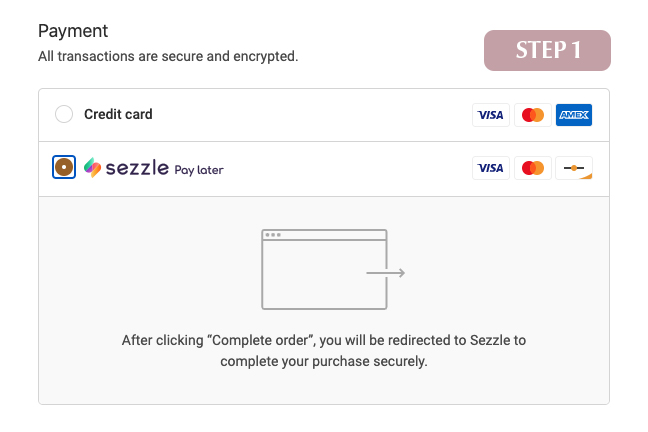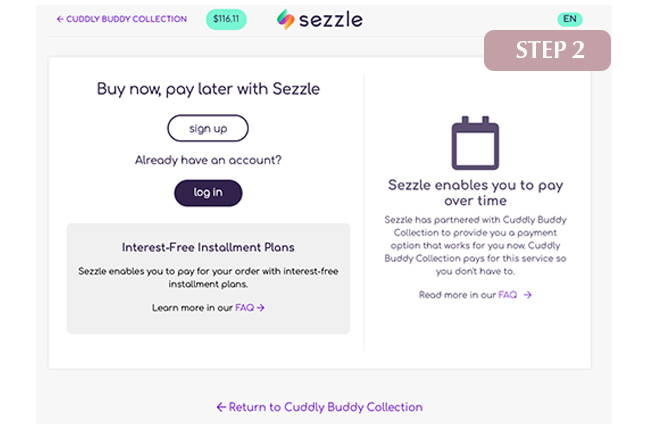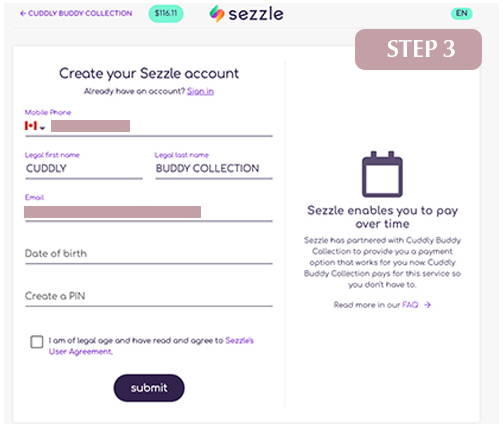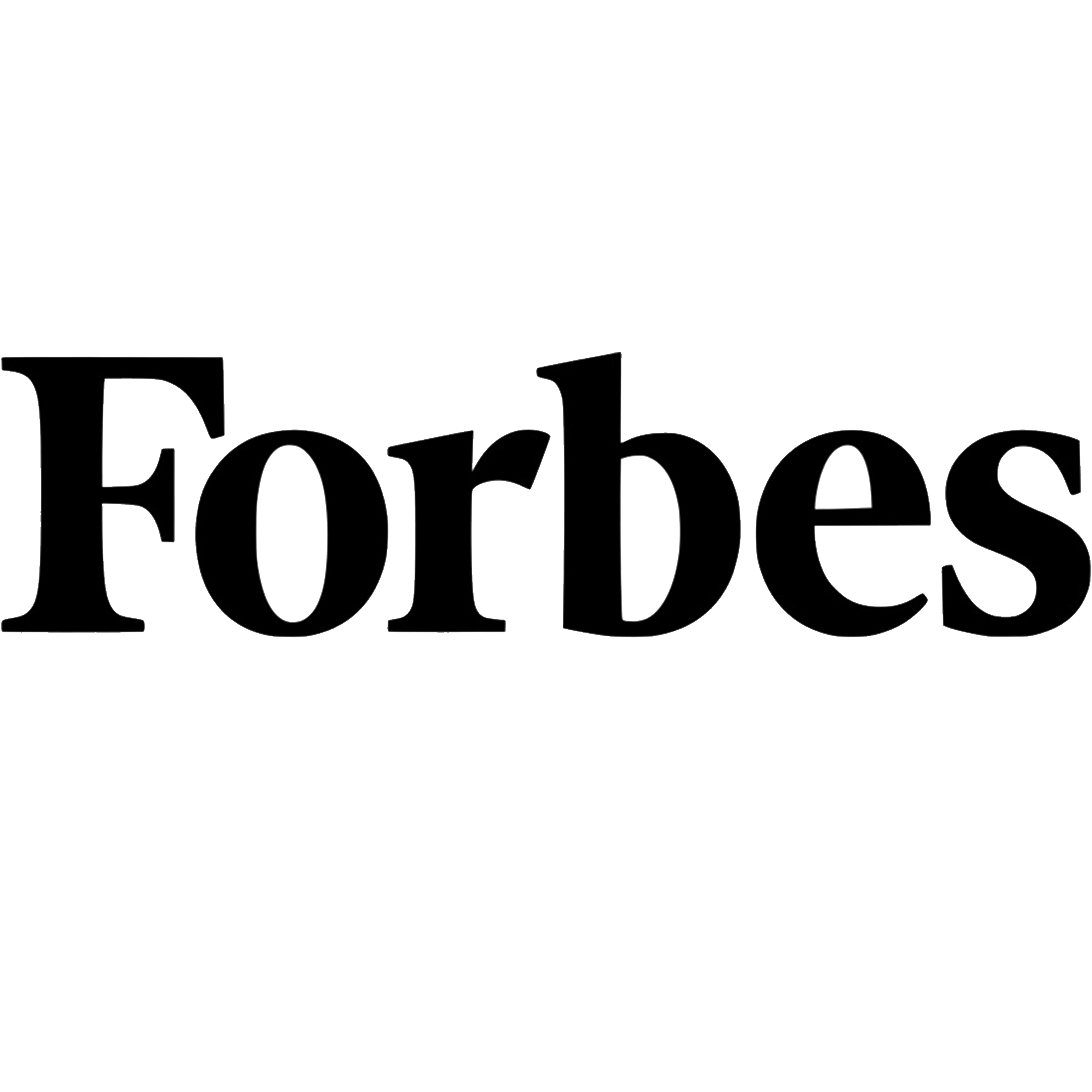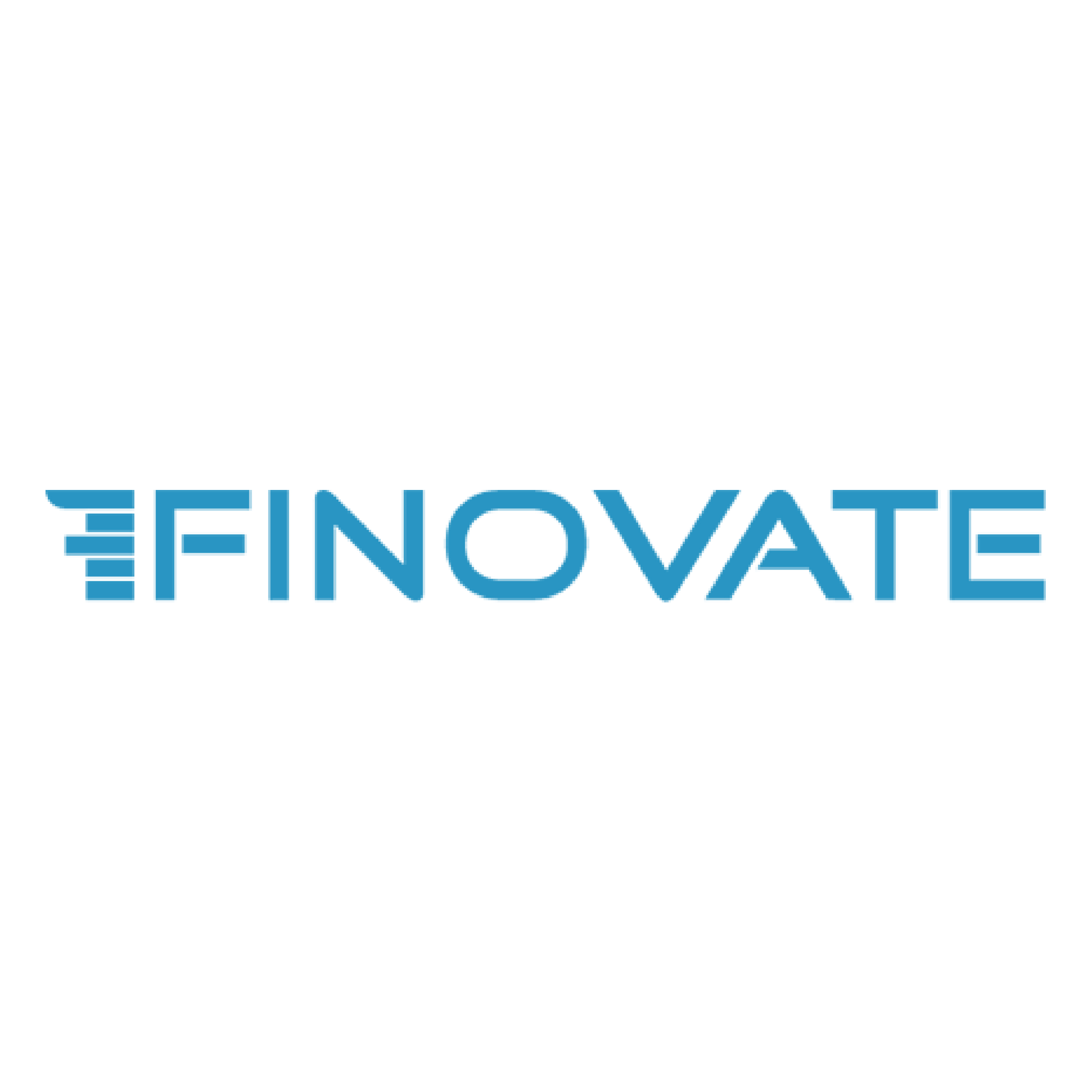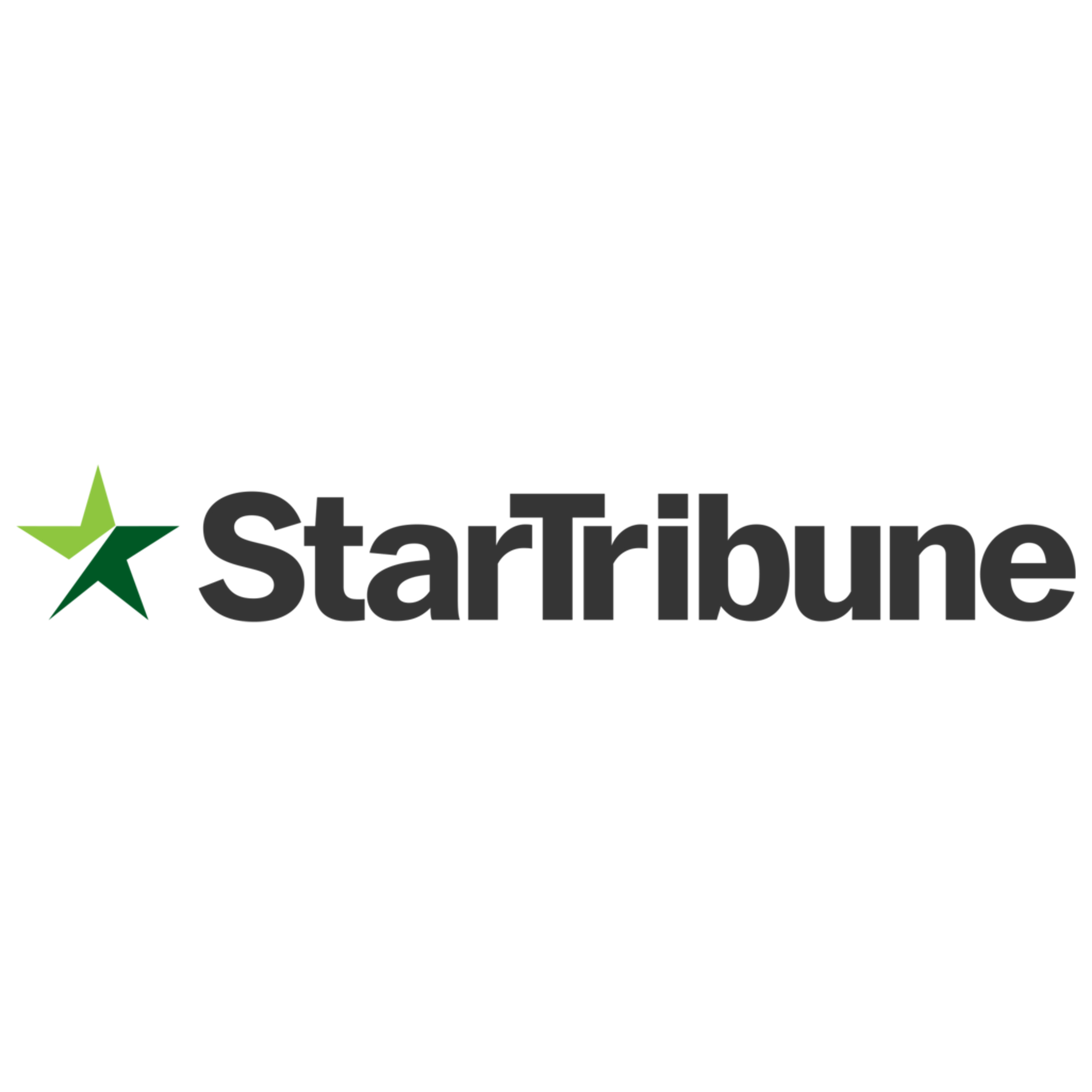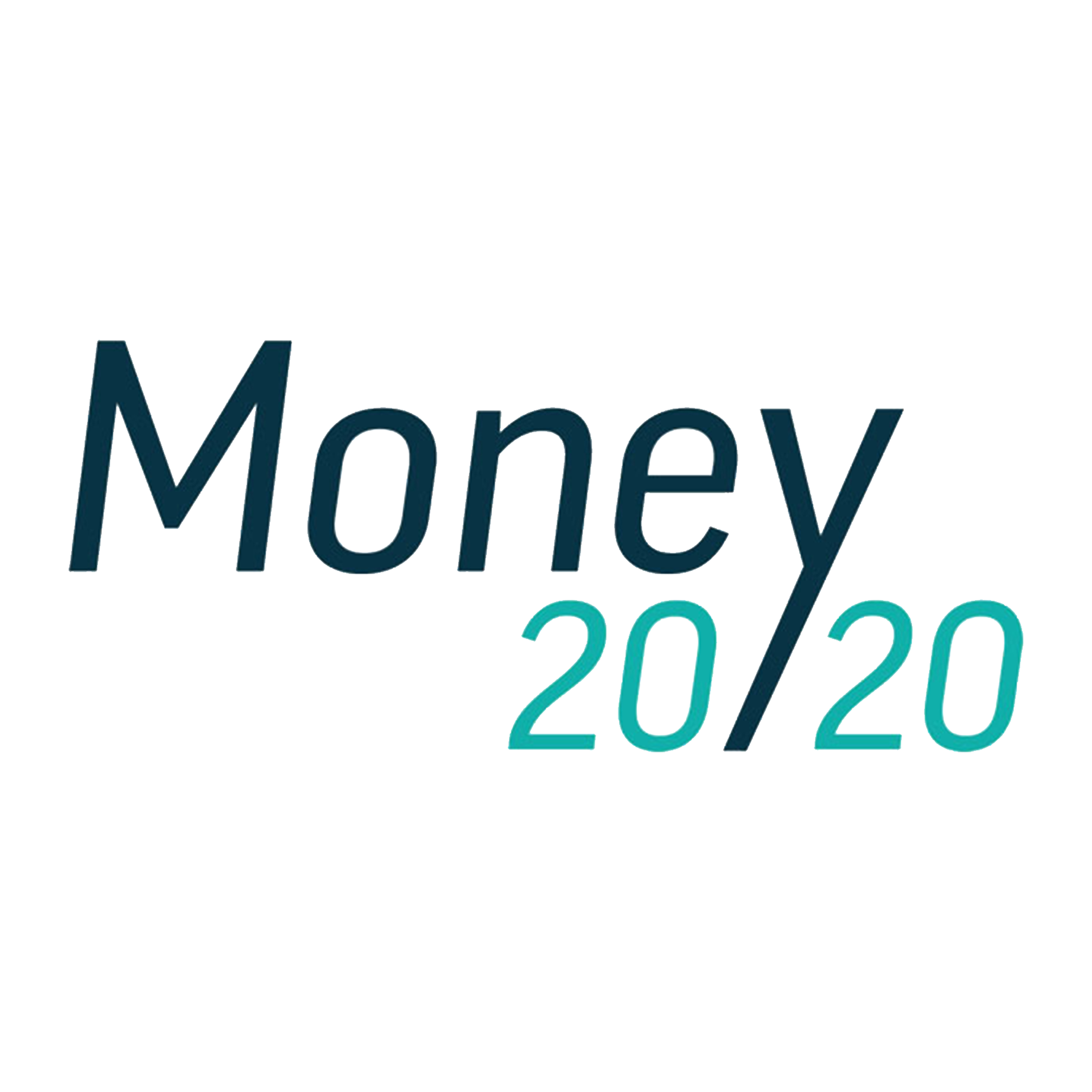 Sezzle is a payment solution that gives you the freedom to buy now and pay later - with no interest! When you complete a purchase with Sezzle, the merchant will process your order just like you paid in full, but you will have only paid a fraction of the cost.
You need to sign up an account with Sezzle during the checkout process.

To use Sezzle, you much be:
- 18 years or older
- have a valid phone number based out of either the United States or Canada
- an active bank account in the U.S. or Canada
* You must be 19 years or older in Alabama, or if you are a ward of the state and live in Nebraska.
Sezzle says the payments are interest-free. What's the catch?
No catch. Sezzle is completely interest-free for shoppers. We pay Sezzle a fee for each transaction so that we can help you Shop Now and Pay Later. The only fees you could potentially incur are failed payment fees and late payment fees. If your scheduled payment fails to process, you will be charged a $10 failed payment fee. Sezzle does their best to prevent this from happening by sending email and text reminders. Rescheduled payments will incur a $5 late payment fee.
Does Sezzle perform a credit check?
Sezzle's extended payment option does not qualify as a credit product per Reg Z, however they still pull your credit score as part of their risk check. Don't worry, this check won't have a negative impact, because Sezzle is not a credit product per Reg Z. This is considered a "soft check" of credit. Sezzle uses your credit information to help approve you, verify your identity and reduce fraud.
Does Sezzle report to credit bureaus?
Sezzle currently doesn't report to credit bureaus.
What is the checkout process like with Sezzle?
Checking out with Sezzle is fast and easy. Here's how it works:
Select Sezzle at checkout.

Log into your account. Or, create an account and add your payment method.

Keep your phone nearby! They'll send a one-time password to your mobile phone to help you check out securely.

Understand your order. Once approved, you'll see a breakdown of your order, including how much is due upfront and how much is due with each future payment.
Complete the rest of the checkout process as normal. You'll receive an email from Sezzle confirming your order. If you have questions about your order, or you want to check on payment amounts and due dates, simply log into your Sezzle dashboard.
Why was my purchase with Sezzle not approved?
While Sezzle strives to offer all applicants an installment plan, they're not able to approve every application. If Sezzle isn't able to approve your application, they will immediately notify you of their decision. When determining which orders to approve, Sezzle considers a number of different factors. For example, the longer you have been a shopper with Sezzle and the more orders you have successfully repaid, the more likely you will be able to spend more. Here are some things to consider:
Do you have sufficient funds available? Generally Sezzle looks to see that you have 25% of the order available to spend.
The amount you have to repay on previous orders - it may help to pay some off (not a guarantee).
The value of the order you are trying to place - it may help to reduce the value of your shopping cart (not a guarantee).
Security is critically important. Sezzle undergoes quarterly scans and yearly audits for the highest level of compliance in the Payment Card Industry (PCI) to ensure that your data is safely stored in their systems. Sezzle is currently being certified to the top level of compliance - PCI Level 1.
My order hasn't arrived. What should I do?
If you believe your order should have already arrived, you will need to contact customer service directly via phone or email. Sezzle does not handle shipping or order fulfillment, nor do they have any role in the delivery process. Additionally, Sezzle is not able to adjust or change the order once it has completed. All changes must be handled directly through customer service. Contact information should be included in your emailed Sezzle purchase receipt, or you can visit our website to find other communication options. We recommend that you allow 24 to 48 hours for us to respond to your inquiry.
Can I pay off my purchase early?
Yes! Sezzle encourages shoppers to pay off their account early, if possible. If you'd like to pay off your purchase early, you can do so in your Sezzle customer dashboard.
When do I make my first payment?
Your first 25% installment begins on the purchase date. This will be clearly communicated at the time of your purchase. Subsequent payments will occur every two (2) weeks, and your repayment is complete after six (6) weeks.
Why have I been charged a failed payment fee?
If one of your automatic payment fails to complete, Sezzle will apply a $10 failure fee to the payment. The payment will be automatically retried later. Sezzle will remind you before the payment is due with text and email alerts, and will allow you to reschedule your payment. Please ensure that you reschedule your payment at least a day prior to the due date. The ability to reschedule your payment on the due date cannot be guaranteed due to variable processing times. If you have more questions about failed payment fees or rescheduling your payment, please contact Sezzle at shoppersupport@sezzle.com.
Can I reschedule the payment date?
Yes. In their reminder email Sezzle will allow you to reschedule payments. Rescheduling a payment will incur a $5 reschedule fee. Rescheduling a payment is limited to a date within the next 13 days. In order to guarantee your ability to reschedule your payment, you must reschedule your payment on the day prior to the payment date.
What happens if I don't pay?
If you don't pay, you'll receive reminders from Sezzle, and you will be charged a late fee of $10. They encourage you to make your payments on time because missed payments can have a negative impact on your limits with Sezzle and your ability to use Sezzle in the future.